Paterson Design Inc.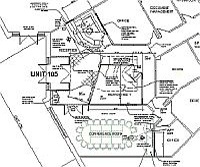 Design and Drafting
Services to suit your needs

Copyright 2015 Paterson Design Inc.| All Rights Reserved.

• Optimized Office Space Planning
• Commercial Space Planning (Stores, Shops, Restaurants...)
• Barrier-Free Accessable Environments
• Reception Counter, Conference Room, and Office Furnishings Design
• Permit and Construction Drawings
• Building Design Consulting
• Efficient Project Management Services



Commercial & Industrial Design

We coordinate the Design and Consulting of any required Professional Designers with our work to provide you with a seamless Project from Concept to Finished Project. We make efficient use of 2D and 3D CAD programs to help visualize the Project and create Construction Documentation.

Paterson Design Inc. is registered with the Ontario Ministry of Municipal Affairs and Housing under Building Code Identification Number (BCIN) #27777, qualified for Houses, Small Buildings, Large Buildings and Complex Buildings.


Contact us for more info